Doing business in California is all about working with the right fulfillment services companies. From warehousing to order fulfillment, we have vendors who have been pre-screened from SoCal to NoCal and everywhere in between.
Los Angeles is a hub for a number of reasons, though you may find that your customers are located around Long Beach, San Francisco, Lake Tahoe, the San Bernardino Valley, or even in Sonoma Valley. Wherever you need California fulfillment companies, we can be sure to provide you with the necessary connection to ensure you're able to run your business effectively.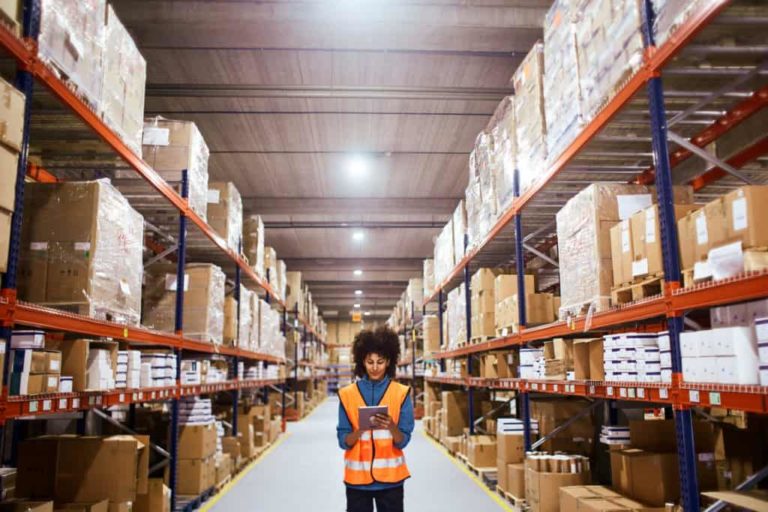 It is important to review the geography of California so that you can determine how the location will play a role in your operations. Where a fulfillment company is located will have a significant impact on distribution. Choosing a SoCal company may be better when you are distributing to Mexico and beyond. Meanwhile, you may opt for somewhere north of Sacramento when you're distributing to Oregon, Washington, and beyond.
We have quite a few options to explore with you when you are looking for warehousing and fulfillment companies in California. It is all about determining what it is that you need. How many orders do you ship a month? How far are you shipping to? What is the average weight of your packages? All of these things will help us to match you with a warehouse in California that can help you reach all of your goals.
Beyond the location that they serve, we screen companies using comprehensive criteria to include:
Years in business
Number of customers
Annual order volume
Customer retention rate
Order accuracy rate
Inventory accuracy rate
Shipping accuracy rate
Whether you are a start-up looking to expand, or you are a large organization, we have companies that are capable of helping you. Some companies have no minimums, which is great for smaller companies. We will work to find the right fit for you regardless of the industry that you're involved in.
We have had the pleasure of working with an array of organizations in such industries as alcohol, apparel, cold food, credit card processing, electronics, food-grade products, frozen food, gift wrapping, hazardous materials, medical devices, pharmaceuticals, promotional products, refurbished houseware, sporting supplies, and much more.
Wherever you want to have your outsourced fulfillment center in California, we are here to help you, whether you're looking for Southern California, Northern California, or somewhere in the middle.
Fulfillment Services and Warehousing in Southern California
Selecting a fulfillment center in Southern California is all about a centralized location that can serve a heavily populated area. The benefit of choosing a company in this region is that you have the ability to serve a large population. It can reduce the cost of shipping, which is particularly important when you have heavy freight being distributed.
It is important to explore your options for fulfillment operations throughout all of Southern California, including:
Fulfillment Centers in Los Angeles
San Diego
San Bernardino
Santa Barbara
Riverside
Beyond
Even if you're looking to get specific to certain parts of SoCal, we're here to work with you. Simply tell us more about your operations and what you expect from a fulfillment center so that we can work to find you the perfect fit.
Order Fulfillment Companies and Ecommerce Fulfillment in Los Angeles
Los Angeles is a popular area for finding a fulfillment center simply because of its population. With close to four million residents living in Los Angeles and the surrounding area, you can serve a large number of people from a single distribution warehouse. It can make it easier for you to meet the demand for popular items. Plus, with LAX nearby, it's a convenient way for many packages to enter the United States. As such, when you're working with global shipments, this could reduce the number of expenses for you.
With a warehouse in LA, you're close to Hollywood, Beverly Hills, Pasadena, and more. It allows you to easily reach a significant part of Los Angeles County and beyond. It's no wonder why there are so many large companies that choose to have warehouses here. While it may be more expensive to work with companies here, it can offer you countless benefits, too.
Public Warehousing Companies in San Diego California
Further south of Los Angeles is San Diego. Whether you have a lot of business in and around the lower part of California or you service customers in Mexico, this can be a great place to search for a fulfillment center.
If you find that some warehouses are too expensive in LA, moving south to San Diego can be one of the better opportunities for you. It will allow you to be close to other popular cities, too, including Palm Springs and Riverside. Particularly if you're a smaller company looking for a distribution house with no minimums, finding a company situated in San Diego can be the more affordable solution.
Warehousing Services in San Francisco
We're able to help you all across California. If you find that you need a distribution center further north of Los Angeles and the surrounding areas, you might find that San Francisco works better for you. As such a major port city can work to your benefit because of getting overseas shipments in from the nearby seaport.
San Fran is also a popular hub to each other surrounding cities including Santa Clara and Sonoma and Napa valleys. Whether you're serving Wine Country specifically or you want a convenient distribution house that offers you a location where you can serve your customers, it might be a good idea to search for centers in San Francisco – and we're here to help with the process.
Fulfillment Services and Warehousing in Northern California and Sacramento
Choosing Sacramento allows you to be centered in the state's capital. The cost of living is significantly lower here than it is in SoCal, which can also save you money when it comes to choosing a fulfillment provider in California. There's still a significant amount of the population here, allowing you to reach many local areas. The cost of shipping can also be lower when you find yourself commonly shipping out to Oregon, Washington, and Nevada. If you ship into Canada, choosing a center in Sacramento or even further into NoCal can be a more cost-effective solution, too.
As you explore beyond Sacramento, we can work to find warehousing solutions for you in such NoCal cities as:
San Jose
Oakland
Redwood City
Berkeley
Lake Tahoe
You may find that some of the smaller distribution centers outside of Sacramento can be ideal when you're looking to manage costs. While they may have smaller warehouses, it can offer you the comprehensive services you need – especially when you want a logistics provider to take care of everything for you.
We'll work with you to find the best providers based on the kind of warehousing and fulfillment services you need. We have found that every industry and every company has unique needs. By collecting a significant amount of information on every provider we work with, we're able to match you effectively in order to control costs while getting the fulfillment you need to provide the best customer service.
Los Angeles and Long Beach Area
Considering these cities are the second largest metropolitan areas in California, it's no secret why many businesses prefer to obtain warehouses here. Above all, it's near major ports for importing and exporting across the Pacific Rim. You're in a strategic spot to ship your items through the Port of Los Angeles, which is no more than a short drive away.
Even so, surrounding areas near Los Angeles are just as popular. The New York Times did a piece on Moreno Valley, California a few years ago, showing how many logistics warehouses have popped up there. Otherwise known as the Inland Empire, it's become one of the most bustling trade gateways being so close to L.A.
After severe economic downturn in this part of California over the years, warehouse jobs have helped bring more substantial careers to the region.
Riverside and San Bernardino, California
Only 60 miles away from Los Angeles, these metropolitan areas in California have become equally popular due to high populations, though less congestion than L.A. has. You'll also find lower property values around Riverside, which could make warehousing not quite as expensive for your business.
Once again, you're a few hours away from Los Angeles while also being near major arterial highways that take you into the southwest, as well as north to Oregon and Washington.
It's not to say you need to keep yourself in the center section of California. You'll find some advantages to warehousing more north or south.
San Francisco or Oakland, California
With the Port of Oakland and the Port of San Francisco being some of the most important ports in Southern California, you have every reason to consider this area for warehouse logistics.
The Port of San Francisco is almost as large as the one in Los Angeles, and the Port of Oakland has ranking as the fourth biggest seaport in the nation.
You're still not extremely far from the bigger cities to the north either if you need to use port services in Los Angeles. Even so, some cities you maybe didn't expect should still go on your radar.
Stockton, California
Northern California has many advantages, including finding warehouses in or around Stockton. Here, you'll be near the Port of Oakland while close by to I-5 and 99. These highways give you immediate access to all major cities in California, including Nevada and Arizona.
Plus, the Port of Stockton is another viable port with 24/7 service. Thanks to the Marine Highway barge service here, it's easier to transport ocean-bound containers to Oakland to ship out to other countries. Another advantage to the Port of Stockton is it's in a Foreign Trade Zone, giving you savings on shipping charges.
Contact us at 3PLCompanies.net to keep learning about the best cities throughout the U.S. for warehousing.
3PL Companies in California: Finding the Best Location for Shipping Goods
Finding 3PL companies in California that can serve as fulfillment centers helps your business tackle the logistics function so that you can focus on other areas of your business. It's a particularly noteworthy location when you have west coast strategies in mind. Considering many of the ports available in central and northern California alone, you already have a pipeline to faster domestic service, plus to Asian countries.
It's still important to do your homework before choosing your Californian 3PL warehouse. Not all have quality service or convenient locations near shipping ports or airports. Here at Intelligent Connections Corp, we're here to define your search through proper vetting so you find the right 3PL company fitting your business structure.
As you research 3PL companies in California, you'll find specific cities are better than others. A real advantage is knowing where all California shipping ports are so you can choose a fulfillment center nearby. These ports are your best bets for having easier import access to places like China as part of your business expansion.
Why Los Angeles is One of the Best 3PL Center Cities
You'll find experts who say Los Angeles is arguably the greatest city for finding a fulfillment center. The reasons are extensive, though the most obvious is it's a central hub for all west coast shipping. Many 3PL centers there have top warehouse technology to get orders out faster to outlying cities.
L.A. is also the second largest city in America, so you already have confidence in having more 3PL warehouse choices. Because L.A. is already a major transportation portal, you have quicker access to major highways for faster shipping to local cities.
Some of the largest ports of California are near Los Angeles as well. Ports directly in L.A. and nearby Long Beach provide you immediate access to daily imports and exports. With Los Angeles importing $21 billion this year alone, you can see why it's the most used port on the west coast of the U.S.
Plus, don't forget the Port of Los Angeles is an official Foreign-Trade Zone. Abbreviated as FTZ, any port with this designation automatically helps importers enjoy major cost-saving benefits.
Finding 3PL Solutions Near Other California Ports
The Port of Los Angeles is far from the only major port along the California coast. Of course, the Port of Oakland (near San Francisco)  is very popular as well, but you'll find 11 major ports along the California coast, and all of them are in or near the most notable California cities you can name.
When you need to focus on more Northern California regions and want a solution other than Oaklan, Humboldt Bay Harbor District is just 225 miles north of San Francisco. It's already considered a major port of international commerce for all Northern California businesses.
In-between Los Angeles and San Francisco is the Port of Hueneme, which covers all imports for the central California region. It gives the promise of higher productivity and lower congestion while providing direct import routes to the Pacific Rim and Europe.
Another Foreign Trade Zone port is the Port of Stockton that's known for being one of the few open around the clock. It has connections to nearby railroads, giving you easy access from many cities throughout California. Most impressive, the Port of Stockton is the biggest port in the area where you can save considerable money shipping to China thanks to FTZ status.
These are just some of the ports and cities to check out in California for your 3PL solution. Other cities like Fullerton became a popular hub for 3PL companies in recent years. In that city, you can find numerous companies because they're only 25 miles southeast of Los Angeles.
Fulfillment Services in California
With a large population base, multiple West Coast ports, and popularity for inbound freight from China and southeast Asia, California is one of the most high volume states in terms of the number of fulfillment services companies as well as amount of overall order fulfillment performed in the entire US. But there are a lot of factors to consider when choosing fulfillment services for your business.
One of the first considerations comes by way of the actual location within California that you're looking to target. There are a large number of fulfillment companies concentrated in both northern California as well as southern California.
Finding a warehouse for your business's logistics services can play a major strategy in how fast you get our products to certain locations. The West Coast is still a major hub for finding warehousing because of the ports available and the ability to import easily to Asian countries. However, you don't need to choose warehouses in every western state.
California is an excellent central location for finding a warehouse because it's such a great central point to reach all western regions, including the southwest and even into the Midwest.
However, various California cities have specific advantages over others. Mostly, this has to do with being closer to California's ports and the most popular city: Los Angeles.
It doesn't mean all the best cities in California hover around the L.A. area.
Here's the top cities for warehousing service companies in California to help you make a more informed choice for the smartest logistics.
Fulfillment Northern California
The companies in the northern part of California tend to be located in highest concentration around the Oakland and Bay areas and the greater Sacramento area. Sometimes, it's even important to view the northern California fulfillment market as two distinct areas because the distance between the greater San Francisco Bay area and the greater Sacramento area is significant. This distance can prove to be a deal breaker for some companies, requiring them to select a provider in either one area or the other.
Fulfillment Southern California
In terms of the southern part of the state, fulfillment companies in the greater Los Angeles area tends to be the most popular area, although the Inland Empire oftentimes offers cost savings, and some prefer areas closer to the port of Long Beach. For others, close proximity to Los Angeles and Orange County tend to be most important.
We can help you find a company in both northern and southern California, depending upon your specific needs. Simply fill out the form to the left and we'll connect you with pre-screened fulfillment providers in California.
Best California Warehousing and Warehouses Alternatives
There may be instances when you need to explore fulfillment centers outside of California based on where you're located. We can work to find you fulfillment centers in neighboring areas to include:
Oregon
Nevada
Arizona
Northern Mexico
Whether you're looking to expand to the north, east, or south, we're here to work closely with you to accomplish your goals. It can be a great way to increase your revenue, offer faster shipping times to your customers, and significantly improve the level of customer service that you offer.
Using Our Services at WarehousingAndFulfillment.com
3PLs (third-party logistics) can be just what your business needs. Whether you're based in California or simply find that a large number of your customers are based here, it makes sense to have a distribution house located somewhere in the state. Our company takes an innovative approach to finding you the 3PL provider that will work best to meet the needs of your business.
With our screening process, we can ensure that you have a quality list of 3PLs to choose from when you need warehousing within SoCal, NoCal, and beyond.
Due to our innovative process, we're able to match you with the ideal California fulfillment center so that you can maintain a positive working relationship. By nurturing the relationship that you have with a logistics company, it can help you to be successful and expand your operations when the time comes. Rather than having to jump from distribution company to distribution company looking for the right fit, we'll work with you to find the right fit the first time around.
Fill out the form now to learn more about how we can meet your needs in California. You can also call our toll-free number to discover how our experts can assist with warehousing and fulfillment services.
Below, you'll find resources for California Fulfillment, California Fulfillment Services, California Warehousing, California Pick and Pack, and California Order Fulfillment. You can easily obtain no obligation, FREE price quotes from competing vendors that we've thoroughly screened. Find the best fulfillment companies now.
Top California Fulfillment Companies
Check out some of the quality partners that we've pre-screened that offer services in California:
WMT Logistics – Hayward, CA
WMT Logistics is a world-class logistics provider. In addition to offering global logistics and transportation solutions, WMT Logistics provides full-scale warehousing and fulfillment solutions for both business-to-consumer and business-to-business scenarios. WMT helps a multitude of companies in various industries, including retail, automotive, technology, food and beverage, healthcare, and many more.
Contact: Tim Selph; Address: 31129 Wiegman Rd, Hayward CA 94545, Phone: 650-350-0210; Email: [email protected]
Website: https://www.wmtlogistics.net
Medallion Fulfillment & Logistics – Chatsworth, CA
Medallion Fulfillment & Logistics is a family-owned fulfillment provider in southern California that specializes in high-touch service to meet the specific needs of your personal business. We have a unique flat-rate fulfillment service for start-ups, new product intros and infomercials. We interface with all shopping carts and offer a robust fulfillment management system for inventory reporting. Our services include:
Fulfillment Services
Apparel Fulfillment
Cross Docking
Warehousing
Pick & Pack
Shipping
CD & DVD Duplication
Credit Card Processing
Credit Card Processing
Call Center Services
And much more…
Contact: Gene Kent; Address: 20675 Nordhoff Street, Chatsworth CA 91311, Phone: 818-998-8366; Email: [email protected]
Website: www.medallionenterprises.com
Best Logistics – Los Angeles, CA (also located in New Brunswick, NJ)
Best Logistics specializes in cutting edge supply chain solutions so that businesses can focus on their core and growth. Our proprietary technology, highly trained workforce, global focus, and bi-coastal locations help companies alleviate their supply chain concerns. Our services include e-commerce fulfillment, distribution services, reverse logistics, cross border transportation, cross docking, and value added services.
Website: http://www.bestlogisticsglobal.com
Legett & Platt – San Bernardino and Fontana, CA
3PL Warehousing and Distribution
• No lengthy contracts – short and long-term commitments available
• Dedicated staff to run your day-by-day distribution
• Powerful RF enabled WMS platform
• Strategically located in Southern California
• Consolidation, transload, light assembly, and distribution services
• Online, real-time order status, and inventory level updates
• Access or create reports online
Website: http://www.leggett3pl.com/

Genesis Engineering Services, Inc. – San Jose, CA
Genesis Engineering Services specializes in providing customized business solutions worldwide. Our Distribution and Fulfillment Operations along with our Demo Loan Programs manage inventory valued at over $4 billion.
Services Offered:
Distribution and Fulfillment
Demo Loan Programs: Controls Inventory Costs, Prevents Leakage, Ensures Brand Protection, and Increases Sales!
Logistics Management
Materials Planning and Budget Control
Technical Testing and Support
Customer Service
Warehousing
IT Services
Project Management
Compliance Support
Contact: Doug Treadwell; Email: [email protected]
Website: www.genesisengservices.com
FulfillmentServices.com/Internet Packaging Solutions – San Leandro, CA
With over 60 years of experience in fulfillment, supply chain, and transportation logistics, there is no hurdle in the supply chain we cannot overcome. Our services include same day order fulfillment, automatic customer shipment notifications, online inventory levels, data reports, inventory control, consolidation, distribution, ecommerce & shopping cart solutions. We provide best in class services and technology combined with a customer centric focus that allows our customers brand their company products and continue to grow.
Website: www.fulfillmentservices.com
Wills Freight Line, Inc. – San Leandro, CA
Since 1946, Wills Freight Line, Inc. has specialized in transportation logistics in the greater Bay area and Northern California. With capabilities in LTL Consoidation and Distribution, Cross Docking, Container Devanning, and Short and Long term Storage, Wills Freight Line, Inc. has the knowledge and experience to provide cost effective solutions for your transportation needs.
Website: www.willsfreight.com
North Bay Shipping – Healdsburg, CA
North Bay Shipping is a partner you can depend on. We learn about your business (products, customers and inventory needs) and then customize a full-service fulfillment package that meets your needs. North Bay Shipping is committed to providing accurate and timely customized fulfillment services at a competitive rate for small to mid-size companies anywhere in the world, with a focus on exceptional customer service to both our clients and to their customers.
Website: www.northbayshipping.com
California Hi Lites Inc. – Santa FeSprings, CA
Established co-packer and order fulfillment company located near the Ports ofLong Beach/Los Angeles, serving US and international clients. Certifications:
Organic Foods
ABC Type 14
Costco/ICIX Approved Club Store Packer
Refrigerated Facility
Handling: Food/Nonfood
Personal Care
Health & Hygiene
After Market and Many More!
Website: www.hilites.com
INTERLOGIC, INC- LOGISTICS & WAREHOUSING – Los Angeles, CA
InterLogic  is a 3rd party logistics provider  located just South of Downtown Los Angeles (the industrial heart of LA). Interlogic  full line of logistics services. We do it ALL:  
Warehousing & Fulfillment
Third Party Logistics (3PL)
Distribution
Pick and Pack
Crating, Blacking & Bracing
Deliveries (Local and Nationwide)
Freight Forwarding
Ocean & Air Service
Intermodal Services
Website: www.InterLogicInc.com
Materialogic – Benicia, CA
At Materialogic we work with our clients to create innovative solutions to meet the complex supply chain management needs of our clients.    Our proprietary INFOplus technology is the backbone of our organization, whether you are looking to outsource your fulfillment and distribution needs or an in-house SAAS solution.
Materialogic is there to help you determine the most cost effective solution to meet your needs.
Website: www.materialogic.com
Want to be listed? Find out more information now.
Last Step
Since 2005 We've Been Helping Companies Just Like Yours
Your contact information is held in the strictest of confidence. We will contact you before we connect you with vendors so that we can learn about your situation, obtain any of your contact preferences, and answer any of your questions.
YOU have control over your contact details:
No unwanted contacts – you control how vendors respond to you
Remain confidential if you wish
No commitment to choose any of our vendors
Ask our Fulfillment experts any questions you have!